FX of Nature Water Features
Phone: (805) 300-7625
E-mail: fxofnature@msn.com
Website: www.FxofNature.com
Facebook: www.facebook.com/FXofNature
---
FX of Nature is Landscape company that offers a wide variety of landscape services. Even though our specialty is water features, we also design and install full landscaping, irrigation, new sod, rock walls, and now offer artificial lawn and putting green installation.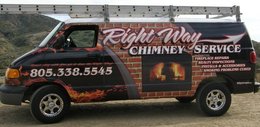 Right Way Chimney Service
Phone: (805) 338-5545
E-mail: rich@rightwaychimney.com
---
For complete, professional service in cleaning your chimney, flue, fireplace or wood-burning stove, call the people you can depend on: Right Way Chimney Service. We enjoy a fine reputation for prompt, thorough cleaning. We also offer dryer vent cleaning, gas log sets, custom doors and accessories. Keep the fire burning hot, not your home.
DDL Construction

Phone: (805) 497-8821
Website: www.ddloutdoorstructures.com
---
My business is building quality shade structures for all budgets, from conception to completion. I provide ideas and design help for your particular needs. I am a hands on contractor, so you can be sure your project goes smoothly from start to finish which insures that you will be completely satisfied. My philosophy is designing structures to match the looks of your home. This provides flow and continuity, as well as better resale value of your home.
DH3 Surfacing Inc.
Phone: (805) 988-1971
E-mail: donnie@dh3surfacing.com
Website: www.DH3surfacing.com
---
We at DH3 Surfacing, Inc. are your interior & exterior resurfacing specialist. Specializing in tile & stone installation plus concrete restoration. We are a locally-owned family run business, and we pride ourselves on being positive members of our community. With 20 years of experience, come "Discover the Difference" in our quality craftsmanship and customer service. DH3 Surfacing installs all types of tile & stone: marble, porcelain, ceramic, slate, glass, travertine, mosaics and more. We can convert your tub-shower into a brand new walk-in shower, give your kitchen a completely new look & design an amazing outdoor BBQ space to entertain in. Take a look at some of the pictures we have of our five-step program that restores and beautifies old concrete. Our scientifically formulated system has been engineered to bond permanently to concrete and withstand the many damaging elements concrete is exposed to. Save yourself money by not having to hassle with tearing out old cracked concrete.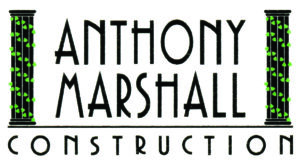 Anthony Marshall Landscape Construction
Phone: (805) 857-7755
---
We here at AMLC take pride and joy in all the projects that we get to be a part of! We offer services that include ground cover, hardscaping, irrigation, and anything else to make your outdoor area a work of art! From start to finish, our crew will make sure that the customer is left happy and we won't give up until you are!
Sterling Data Systems
Phone: (805) 304-8003
---
The professionals at Sterling Data Systems provide the kind of technology solutions that help you keep your business running smoothly and efficiently. Every member of our staff is well trained and certified in their field of technology services, including Network Cabling, Fiber Optics, Network Design, installation and maintenance of information technology systems.
2828 Cochran St #104 Simi Valley CA 93063
Drywall Systems

Phone: (805) 523-3129
---
We are a full-service residential and commercial drywall and metal stud-framing contractor. With over 30 years in business, we are well recognized throughout the industry for our quality service, competitive pricing and outstanding professionalism. We offer a wide range of services from large commercial projects to small home improvements. Our scope of work includes new construction, remodeling, metal stud framing, drywall repairs and acoustic ceiling removal.
Our installation staff is knowledgeable and has access to the latest information in new products, techniques, and materials. 13035 Camden Ct. Moorpark, Ca 93021
Forrest Construction Painting

Phone: (805) 501-1608
---
Offering only the best in the business, Forrest Construction Painting can transform any space into a masterpiece. Fill that empty room with color; it's a reflection of who you are. All of our employees are knowledgeable about all paints and primers. We hold each other to the highest standards! Serving Ventura and LA counties.

Sign Factory

Shop Hours: Monday-Friday 8:30am-5:30pm
Address: 756-B Lakefield Rd., Westlake Village, CA 91361

---
Sign Factory specializes in a range of items to help you with your advertising & marketing and business visibility needs. We are able to handle all your custom sign need including design, fabrication, installation and service.
Our philosophy for success begins with our highly skilled employees and their attitude toward their work. We use the most innovative technology in the industry, but it's our people who ensure our customers are delighted to do business with us.
Todd Paulson Pool Services
Phone: (805) 279-7277
---
We take care of all of your pool needs, regardless of what it may be! Experienced in installations, remodels, maintenance, and service repairs! All work is guaranteed to your satisfaction!